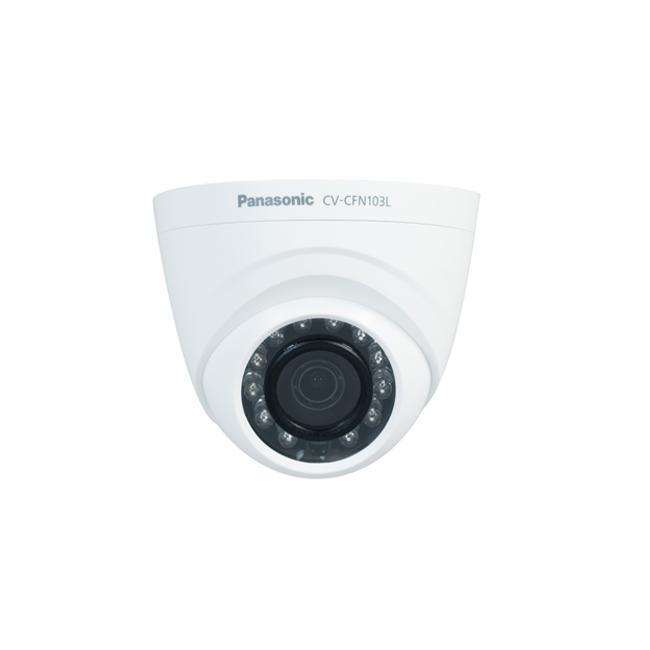 Panasonic Smart look Indoor Day/ Night Fixed Dome Camera with IR illuminator
Features :
High-performance CMOS image sensor.
Support 720p@25fps (PAL)/ 30fps (NTSC)
Support 75-3 coaxial cable (Belden 9259 or equivalent) transmission up to 800m.
High speed & long distance real-time transmission.
Support ICR for day time and night time operation.
Support auto exposure, auto white balance, auto electronic shutter and auto gain function.
Support DC12V power supply.
Panasonic CV-CFN103L_CFN103LN