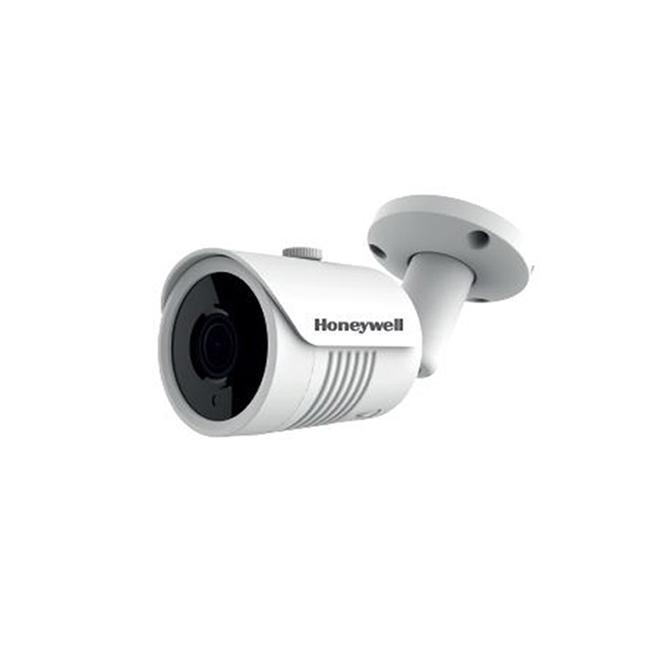 Honeywell 1080P AHD Vandal IR Fixed Lens Camera
Featuring the advanced Analog High Definition (AHD) video technology, HADC-2005PI / HABC-2005PI is a HD analog camera which provides 1080P (1920 x 1080) sharp, high definition images. The AHD technology ensures real-time and non compressed signal transmission via coaxial cable, which significantly reduces installation cost and provides much sharper Images without video quality loss.

Market Opportunities
The HADC-2005PI / HABC-2005PI cameras are cost effective surveillance solutions suitable for both indoor and outdoor applications, including schools, colleges, hotels, hospitals,commercial sites, retail stores, warehouses, banks and so on. Featuring 3.6mm built in lens, 1080P resolution, TDN function and IR night vision. It is also ideal for easy and cost effective upgrade of existing analog system to high definition surveillance.
FEATURES :
• 1080P real time high resolution
• CMOS progressive scan
• True day/night capability
• Minimum illumination: 0 Lux (IR ON)
• TDN (IR-cut), AWB, AGC, Defog
• 3.6mm Lens
• IR distance: upto 20m, depending on scene reflectance (HADC-2005PI)
and upto 25m, depending on scene reflectance (HABC-2005PI)
• Power: 12VDC
• Vandal resistant
• Dual output AHD & CVBS
Honeywell HADC-2005PI - HABC-2005PI