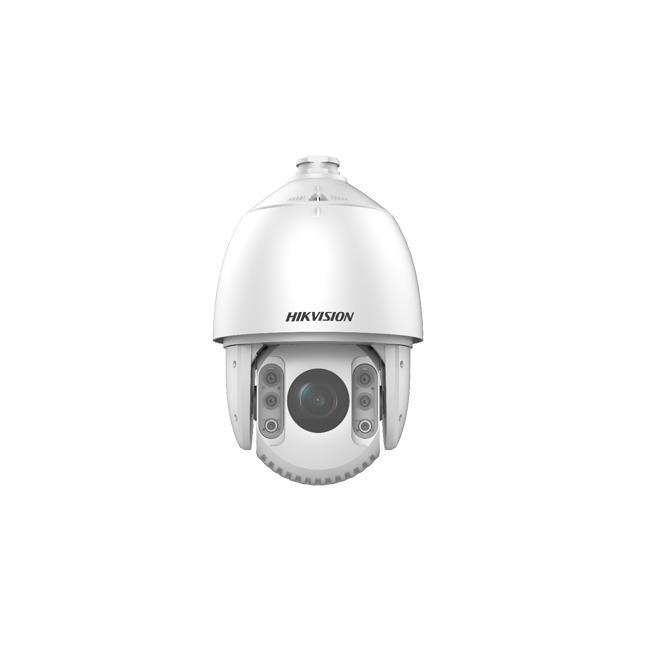 Hikvision

7-inch 2 MP 25X Powered by DarkFighter IR Network Speed Dome
Hikvision DS-2DE7225IW-AE (S5) 2 MP 25 × IR Network Speed Dome adopts 1/2.8" progressive scan CMOS chip. With the 25 × optical zoom lens, the camera offers more
details over expansive areas. This series of cameras can be widely used for wide ranges of high-definition, such as the rivers, roads, railways, airports, squares, parks, scenic spots, and venues, etc. Empowered by deep learning algorithms, Hikvision AcuSense technology brings human and vehicle targets classification alarms to front- and back-end devices. The system focuses on human and vehicle targets, vastly improving alarm efficiency and effectiveness.
Features :
 Focuses on human and vehicle targets classification
based on deep learning
 Support face capture. Up to 5 faces captured at the
same time
 1/2.8" Progressive Scan CMOS
 Up to 1920 × 1080 @30fps resolution
 Excellent low-light performance with
powered-by-DarkFighter technology
 25 × optical zoom, 16 × digital zoom
 WDR, HLC, BLC, 3D DNR, Defog, Regional Exposure,
Regional Focus
 Up to 200 m IR distance
 24 VAC & Hi-PoE
 Support H.265+/H.265 video compression
Hikvision DS-2DE7225IW-AES5