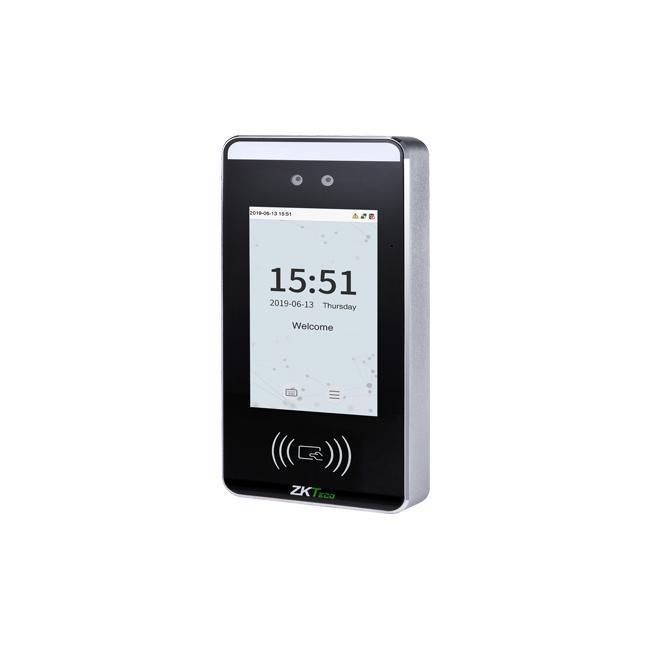 Zkteco Smart AC1
Hybrid Biometric Access Control and Time
attendance with Enhanced Visible Light
Facial Recognition Terminal
FEATURES :
Enhanced Visible Light Facial Recognition
Anti-spoofing algorithm against print attack(laser, color and B/W photos), videosattack and 3D mask attack.
Multiple Verification: Face/FingerPrint/Card/Password
Supplement light with adjustable brightness
Recognition distance: 0.3-2m
Recognition distance up to 2m long and extra wide angle recognition
The recognition distance has been greatly extended up to 2 meters long,
which significantly improves maximum traffic rate. While most of
algorithms only support 15-degree angle facial recognition, ZKTeco
supports 30-degree angle facial recognition.
Zkteco SmartAC1..